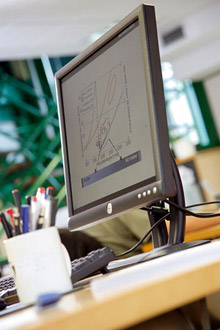 Delphinux systems co.,Ltd. Softwares Products & Services Overview
We have Software customized to Software application package ready for you to use. We are known for Delphi training in Thailand and Asia as well as known for Delphi consultant and advisory services in Thailand. Our softwares division provides you with alterantive software for you need from software licensed set up, design software to your need as well as provide you with software package ready to use such as "PAYROLL Software". We also have FREEWARE "Super Invoice".
We can develope from desktop stand-alone application, PC-To-PC, single-tire, multi-tier, remote access with alternative for you using any database plateform of your choices.
Our CLIENTS references for this division:
U.S. Embassy Bangkok *
U.N. FAO (United nation) Bangkok *
MINISTRY OF AWQAF (KUWAIT) *
TELEKOM (MALAYSIA) *
TOT (Telephone Organization Of Thailand)
MCOT (Mass communication of Thailand)
Thai Airways International
C.P. Co.,Ltd.
Royal and Son Alliance Insurance Co.,Ltd.
"SONY" Thai Co.,Ltd.
"AMWAY" Thailand
"HITACHI" Hitachi Industry Technology Thailand
Ericsson (Thailand) Ltd.
Revenue Department Of Thailand
MEA(Metropolitan Electricity Authority)
Bangkok Rubber Public Co.,Ltd.
Thai Mutsui Specialties
Thai Summit Auto Parts
Pan Asia Footwear Co.,Ltd.
.....more....