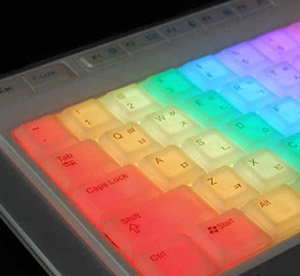 SMTC Training Center For Professional Training.
Training with "Borland Delphi 7 Certified Programmer -Jirayu"
Our training center has only professional I.T. Instructors working in specific fields of work, so you can expect a high performance after each intensive training course(s), which we provided. Special class can be designed as request for group training. Unlike elsewhere I.T. Training School, we are not emphasizing in commercial training course, which may not be practical or applicable to real life. Our I.T. Training Center emphasizes in designed our course to enable student to perform real tasks after completion of each course.
Who trained with us?
TOT (Telephone Organization Of Thailand)
MCOT (Mass communication of Thailand)
MEA(Metropolitan Electricity Authority)
Bangkok Rubber Public Co.,Ltd.
TOT (Telephone Organization Of Thailand)
Royal and Son Alliance Insurance Co.,Ltd.
Thai Mutsui Specialties
Thai Summit Auto Parts
Pan Asia Footwear Co.,Ltd.
"Compaq" Dealer Laovieng
"Dole" Thailand
"AIA" (Information system MIS Dept)
"Sharp" Thepnakorn
Delphi - Advance Level
The class introduces you to use new technology and many tools, which already exist in order to write a HIGH LEVEL of programming. This class recommended for those who passes Introduction + Intermediate level or currently a Delphi programmer who experienced and passes the DESKTOP Level or CLIENT/SERVER (if you are not experienced with Client/Server level is acceptable for this class). This class suitable for any company or organization who choose to investing with WINDOWS and maximize your value spending on Delphi and economically saving, fast effective and efficiency.

Days : 3 days
TIME : 9:00 till 17:00 (Overtime Expected).
INCLUDE: Free parking + 2 Snack meals and beverages. COURSEWARE, Disk support to trainee.
EQUIP: Computer at least Pentium II as well real SERVER.
CLASS COVERING DETAILS & CONTENTS OF:
OBJECT INTERFACE
1. Interface ACE declaration as an alternative
2. Implementing Interface
2. Interface Delegation
3. Aggregation For Interface
4. Usage Demo

INTRODUCTION TO XML
1. Benefit OF XML
2. Basic XML STRUCTURE
3. Using XML DOCUMENT Direct READ/WRITE

XML DOCUMENT HANDLING
1. Data Binding WIZARD
2. Using TXMLDOCUMENT


XML DATA MAPPING
1. XTR- Transformation FILE
2. READ WRITE XML as DELPHI DATAPACK
2. MULTITIER Using XML as DATABASE
3. TXMLTRANSFORMPROVIDER
4. TXMLTRANSFORMCLIENT

WEBSERVICES ( BIZSNAP )
1. SOAP PROTOCAL (PROS & CONS)
2. Creating A SOAP SERVER (HTTP SOAP , DISPATCHER)
3. Introduction to WSDL (HTTP SOAP PASCAL INVOKER | WSDL PUBLISHER)
4. Creating SOAP SERVER APP
5. Creating SOAP SERVER CLIENT
6. Creating SOAP SERVER USING INDY
7. Writing MULTITIER WITH SOAP DATA MODULE

WEBSNAP (RAPID WEB DEVELOPMENT)
1. RAPID WEB APP DEV with WEBSNAP (WEB PAGE MODULE , WEB DATA MODULE ,
TXXXADAPTER ) COMPONENT
2. Server Side SCRIPTING
3. Formating HTML
4. Users SESSIONS MGMT (CSS, CUSTOM TAGS)
5. Using PRODUCER COMPONENT UNDER WEBSNAP
6. XSL PAGE PRODUCER
7. Database APP on the WEB with WEBSNAP

INDY-CLIENT/SERVER
1. Blocking SOCKET
2. CLIENT/SERVER COMMUNICATION using INDY SOCKET

Using REMOTE DATA ACCESS (BLOCKINO SOCKET)