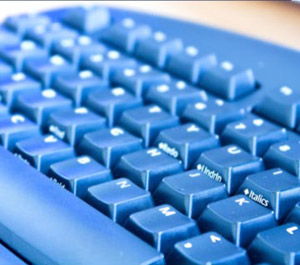 SMTC Training Center For Professional Training.
Training with "Borland Delphi 7 Certified Programmer -Jirayu"
Our training center has only professional I.T. Instructors working in specific fields of work, so you can expect a high performance after each intensive training course(s), which we provided. Special class can be designed as request for group training. Unlike elsewhere I.T. Training School, we are not emphasizing in commercial training course, which may not be practical or applicable to real life. Our I.T. Training Center emphasizes in designed our course to enable student to perform real tasks after completion of each course.
Who trained with us?
TOT (Telephone Organization Of Thailand)
MCOT (Mass communication of Thailand)
MEA(Metropolitan Electricity Authority)
Bangkok Rubber Public Co.,Ltd.
TOT (Telephone Organization Of Thailand)
Royal and Son Alliance Insurance Co.,Ltd.
Thai Mutsui Specialties
Thai Summit Auto Parts
Pan Asia Footwear Co.,Ltd.
"Compaq" Dealer Laovieng
"Dole" Thailand
"AIA" (Information system MIS Dept)
"Sharp" Thepnakorn
Delphi - Intermediate Level
This class will demonstrate and apply actual practice of how to manage DATABASE type of CLIENT/SERVER by using INTERBASE. This class emphasizes on DATABASE SERVER suitable for big organization, or big corporate large database needed such as ORACLE, SYBASE, INFORMIX. This class recommended if you had passed Introduction level, or at least had experienced with Delphi in the DESKTOP level.

Days : 3 days
TIME : 9:00 till 17:00 (Overtime Expected).
INCLUDE: Free parking + 2 Snack meals and beverages. COURSEWARE, Disk support to trainee.
EQUIP: Computer at least Pentium II as well real SERVER.
CLASS COVERING DETAILS & CONTENTS OF:
How to use LOCAL INTERBASE and handling ADMIN high level


How to write program for CLIENT/SERVER by using the necessary techniques such as Stored Procedure, Trigger, Event Alerter, Server Exception, UDF in INTERBASE.


Learn how to call SERVER directly and how to do VALIDATION and Server Constraints. Covering many other techniques which only have in INTERBASE.


How to inspect the correct data from your Database 2 sided: Server Side and Client Side Validation including using Dictionary


Creating Refreshing Query and create Single-Tier in INTERBASE.


Recognized the ability of INTERBASE such as Cascade Update, Delete, Field Constraints


How to play around with Blob Fields (high level) such as Blob Filter, Streaming Technique


Learning about high Level Technique of SQL such as Modifiable Results Sets, UpdateSQL and how to control and protect your database "SECURITY" by using Transaction Controls including how to control access to your database with Session Management.


Learn about fundamental of MULTI-TIER with INTERBASE. How to create Application Server and Thin Client. How to create MonoLithic program and Entity Based. How to use Object Database OODBMS (which replaced Relational DB in year 2000)


How to create program type MULTI-TASKING and create DATABASE at the same time


How to create and draw GRAPH 3D in every aspect by using TchartPro


How to create Decision Cube


Learn about Techniques how to write a program fast and quickly by using Visual Form Inheritance


How to create CLASS LIBRARY and create BUSINESS CLASS and enable to REUSE them 100%


How to MODIFY and EDIT COMPONENTS and how to write COMPONENT by learning the basic fundamental as well all the RULES apply in creating your own Components.